Top quality Virtual Tours are essential online marketing tools for any business with a venue or a place to promote.
360° Virtual Tours
Each of our 360° Virtual Tours brings together a series of 360° panoramas, which include links not only to the other panoramas but also to external media and related resources.
Integrated Solutions
We also offer fully Integrated Solutions, which combine any or all of our products within a fully customised interface. Please contact us to discuss the prices of our Integrated Solutions.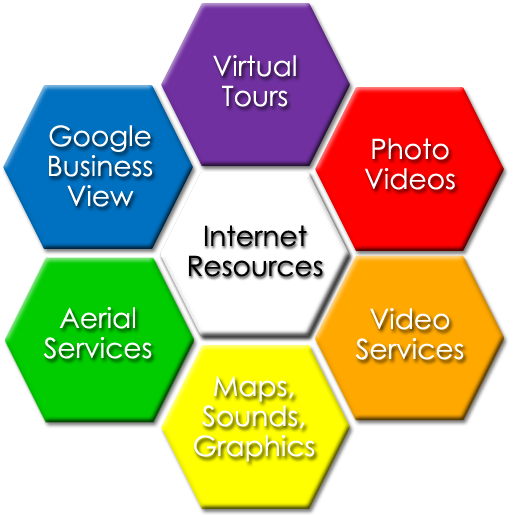 Choose the best solution(s) to promote your business effectively. For example, you could combine an aerial video with some 360° panoramas and an interactive map - perhaps for a Golf Course.
An Integrated Solution was developed for exploring Cwmdonkin Park. Click on the image below to visit the virtual park.
Cwmdonkin Park
Uplands, Swansea SA2 0PP Wales, UK
A combination of 360 panoramas, videos, information and social media links brought together to celebrate the regeneration of the Park and open its gates to the online World. Dylan Thomas grew up here.
A unique Soundscape enables the online user to become immersed in the sounds of the Park, as if they are actually there.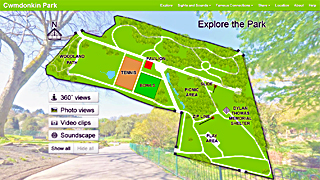 Contact us for prices on Integrated Solutions.